The Summit is a return top and a collaborative model by One Drop and CLYW, released in April 2013.
Description
The Summit combines elements from the various designs of One Drop and CLYW at the time to create a truly unique hybrid and a top-notch throw.
It featured the profile of the Arctic Circle, the Drop Step side face design of the Cascade and Side Effect compatibility, coming stock with an Ultra Light Side Effect. It also boasts the 10 ball stainless steel C-bearing of One Drop, complimented by CLYW's Snow Tire response pad system. Jason Week, CLYW's graphic artist extraordinaire, designed the artwork for the return top's packaging.
The Summit was developed over a period of four days from concept to product, with sponsored players from both companies' teams providing input and feedback on various designs and prototypes.
From November 2014 to October 2015, a special version of the Summit, made of 7075 aluminum, underwent seven limited production runs of 50 units each (350 in total), known as the Seven Summit.
Video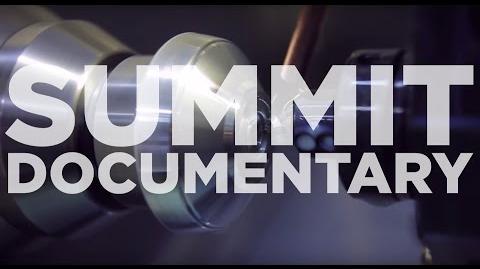 Gallery
External Links