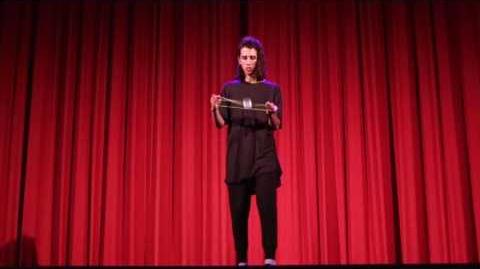 About
Charles Haycock is a Canadian 1A player that is a co-owner of the company A-RT (along with Jensen Kimmitt) . He was a team member of CLYW from 2009-2016 and an employee from 2013-2016. He is known for his flowy, innovative style, being goofy, and for being a really awesome dude. He is not particularly known for winning contests, but he consistently makes top 10 in most contests he competes in around Canada and in the USA.
Alternate Return Tops (A-RT)
A-RT is an artistic and business venture by Jensen Kimmitt and Charles Haycock founded in 2016. Based out of the nation of Canada, they have very particular return top designs to produce and share with the world that they have assembled over their combined 27 years of experience and sharpened sensibilities. They also have a wide range of content to share with their audience, predominantly in the the form of videos; whether it be for entertainment, education, or for reasons harder to explain.
Their products are designed to be fun, to make you a better player, and to encourage various types of styles and executions. Slow motion footage based tutorials and freestyles can be found on their youtube channel.
Product information can be found at the A-RT Website.
Community content is available under
CC-BY-SA
unless otherwise noted.