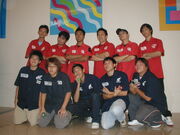 Ian Poh is a yo-yo player from Singapore and was a former member of Duncan Crew World-Wide (2003 - 2010) and Team Proyo Singapore (2000 - 2003).
Ian kickstarted his Yo-yoing journey during the height of the Playmaxx (and Hyper Yo-Yo) promotions from 1998 to 2000 in Singapore & Malaysia. He was recruited to be a part of Team Proyo Singapore (TPS) in 2000 and performed actively in numerous grassroots shows with TPS in 2000 and 2001.
He joined Duncan Crew Singapore in 2002 and was involved with performances and campaigns in Malaysia, Thailand, Philippines and Shanghai. Ian stopped actively competing in 2006 to focus on a transition towards street dance, and remained inactive until the dissolution of Duncan Crew Worldwide a few years later.
After a decade of inactivity, Ian can once again be seen Yo-Yoing recreationally with his secondary school students during after-school programmes. He mentors a group of students who run their own Yo-Yo interest group within the school. He also enjoys collecting Proyo/Playmaxx memorabilias at present.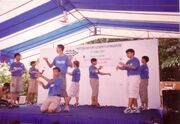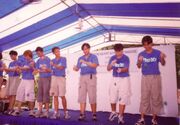 Achievements
2000
2003
Singapore Yo-Yo Championships - Single A - 3rd Place
2004
Singapore Yo-Yo Championships 4A - 2nd Place
Singapore Yo-Yo Championships 2A - 3rd Place
2005
Singapore Yo-Yo Championships Single A - 2nd Place
Singapore Yo-Yo Championships Double A - 2nd Place