Wolty
Manufacturer
Japan Technology
Release date
2015
Shape
H-Shape
Color
White
Weight
71.6 grams
Dimensions
Diameter: 78.60mm
Width: 55.5mm
Material
Plastic
Bearing size
Size C
Response system
JT Pads (Large Slim)
The
Wolty
is a yo-yo by
Japan Technology
that was first released in 2015.
Description
Based on the legendary Kamui, the Wolty is an introductory offstring yo-yo designed for beginning players with the secrets of its competition-level brother.
Capable of supporting offstring players of all skill levels, whether the user is a beginner or a pro, the Wolty is made of injection-molded plastic with tweaks to the original Kamui design for improved balance. It also features a C-bearing with silicone JT Pad response.
POM Wolty
Manufacturer
Japan Technology
Release date
May 2016
Shape
H-Shape
Color
White
Black
Weight
77.7 grams
Dimensions
Diameter: 77.2mm
Width: 53.3mm
Material
POM
Bearing size
Size C
Response system
JT Pads (Large Slim)
POM Wolty
In May 2016, a new version of the Wolty made of POM (polyoxymethylene) plastic has been announced and released. This new version of the Wolty is made of delrin, whose distinctive texture allows it to be wound smoothly and slide smoothly. The delrin body is also durable, with a wide gap ideal for beginners, its smoothness great for intermediate players, and the string's ability to slip out being phenomenal for advanced players.
The production costs are low enough so that it is more accessible to players of all skill levels.
Gallery
Original
POM Wolty
Videos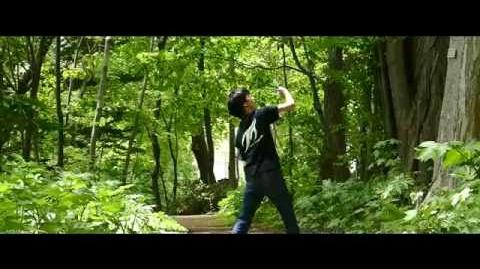 Community content is available under
CC-BY-SA
unless otherwise noted.