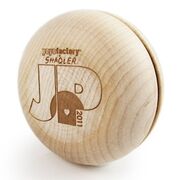 SHAQLER is a high-energy performance team who won the AP division at the 2010 World Yo-Yo Contest. They are notable for their use of yo-yos as a musical instrument, innovative use of LED yo-yos in the dark, as well as impeccable choreography. SHAQLER is an official team under YoYoFactory.
The original member team consists of John Ando, Atsushi "A2C" Yamada, Takeshi "Woodz" Maruyama and Shigesato "Kuri" Kurita. In 2015, Shu Takada joined the team, replacing Kuri. With the new lineup, SHAQLER competed and won the AP Entertainment Award & Grand-Prix at the 2015 World Yo-Yo Contest.
When the earthquake in Japan happened they released a wooden yoyo with Yoyofactory and donated 10% percent of the profit to Japan.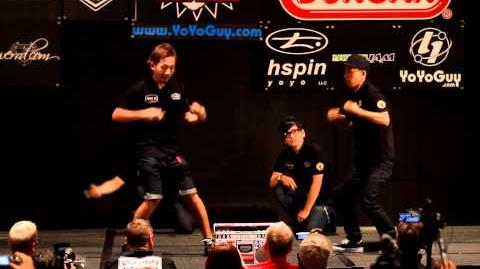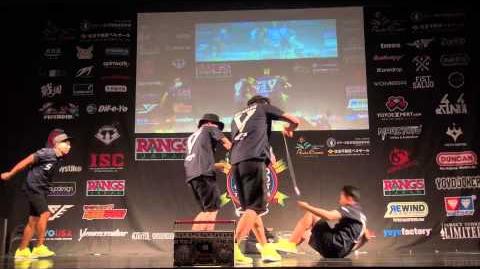 Community content is available under
CC-BY-SA
unless otherwise noted.