Jurassic World: Dominion Dominates Fandom Wikis - The Loop
Play Sound
Shinji Saito is a Japanese 2A yo-yo player. He is a 13 time World Champion, and is considered by many in the yo-yo community to be the greatest competitive yo-yo player of all time. Though he mainly plays in 2A (two-handed looping), he also boasts considerable skill in 1A (string play).
Formerly a long-time member of Team Yomega, Saito was briefly affiliated with YoYoFactory, and is currently sponsored by Turning Point. During the late 1990s, he was a member of Team High Performance Japan, which was vital to Bandai's Hyper Yo-Yo promotions in Japan.
Shinji has 9 of his World Titles in 2A. In his early consecutive title wins he would be the one to be furthest ahead in the creation and development of arm-wrap tricks known in 2A today. He is viewed as a model flawlessness with his looping form and a technically broad and mechanical player, which some would nickname him as "The Machine". During his reign of titles in the 2000's decade only Koji Yokoyama and Hiraku Fuji could get close to him score wise, and even those would be comfortable scores of 10-15 points behind usually. Shinji would have a tougher track record at Japan Nationals where Koji, Hiraku and a handful of other 2A Japan Champions would obtain their few rare placings over Shinji. The closest score between Koji and Hiraku to Shinji on the Worlds turf was Koji in 2007, where he performed his best routine of his career and fell short of Shinji by the margin of 95.5 and 98.5 points respectively. This caused Koji to retire from competition.
The following year in the 2008 2A division would be Shinji's only loss at Worlds, where he had an uncharacteristic amount of tangles and restarts getting him 2nd. A relatively unknown 2A competitor at the time, Western Japan's regional champion Takuma Yamamoto, who got 6th place at Japan Nationals a couple months prior, would surprisingly just edge Shinji out by scores of 94.12 to 92.79 points winning his first of his four 2A world titles.
From 2006-2009, the World Yo-Yo Contest held a world title crowning division called the Combined Division meant to reward players skilled in multiple styles. Shinji won all 4 years and is the only player to be a Combined Division World Champion. People speculate that this division was retired because no one could beat Shinji in it at the time.
Shinji would be outplaced by a non-Japanese 2A competitor only once. Which came from his only loss at the international Asia Pacific YoYo Contest in 2016 placing 2nd to Hong Kong National Champion Lui Man Ki. Shinji would also have many mistakes in this routine and those resulted in enough Major Deductions to give Lui Man Ki the win.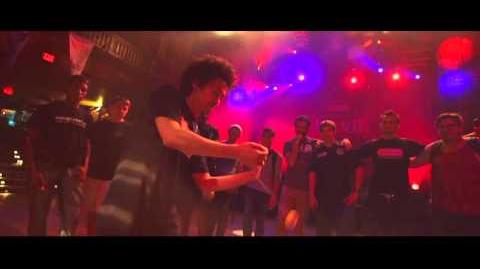 Shinji's thirteen world titles is the most of anyone in history. In the chase, there are three players are tied for second most count of world titles held at seven, being Hajime Miura, Takeshi Matsuura and Rei Iwakura. Hajime is the youngest of them and still the most competitively active player of the three to have a chance to catch up to Shinji. The 2a player besides Shinji with the most world titles is Shu Takada at six.
Signature Yo-yos
Achievements
2001
UTYJ Tokyo Regional - 2A Division - 2nd Place
JYYA Yo-Yo Contest - 2A Division - 1st Place
2002
UTYJ Tokyo Regional - 2A Division - 3rd Place
UTYJ National - 2A Division - 3rd Place
World Yo-Yo Contest - 2A Division - 1st Place
2003
East Japan Yo-Yo Contest - 2A Division - 3rd Place
Japan National Yo-Yo Contest - 2A Division - 5th Place
World Yo-Yo Contest - 2A Division - 1st Place
2004
East Japan Yo-Yo Contest - 2A Division - 1st Place
Japan National Yo-Yo Contest - 2A Division - 4th Place
Japan National Yo-Yo Contest - 1A Division - 6th Place
World Yo-Yo Contest - 2A Division - 1st Place
2005
World Yo-Yo Contest - 2A Division - 1st Place
2006
World Yo-Yo Contest - 2A Division - 1st Place
World Yo-Yo Contest - Combined Division - 1st Place
2007
World Yo-Yo Contest - 2A Division - 1st Place
World Yo-Yo Contest - Combined Division - 1st Place
2008
World Yo-Yo Contest - 2A Division - 2nd Place
World Yo-Yo Contest - Combined Division - 1st Place
2009
Japan National Yo-Yo Contest - 2A Division - 1st Place
World Yo-Yo Contest - 2A Division - 1st Place
World Yo-Yo Contest - Combined Division - 1st Place
2010
2011
2013
East Japan Yo-Yo Contest A-Block - 1A Division - 2nd Place
2014
East Japan Yo-Yo Contest A-Block - 2A Division - 3rd Place
Japan National Yo-Yo Contest - 2A Division - 6th Place
Asia-Pacific Yo-Yo Championships - 2A Division - 1st Place
Duncan International Yo-Yo Championship - 2A Division - 1st Place
2015
North Japan Yo-Yo Contest A-Block - 2A Division - 1st Place
Japan National Yo-Yo Contest - 2A Division - 3rd Place
Asia-Pacific Yo-Yo Championships - 2A Division - 1st Place
World Yo-Yo Contest - 2A Division - 1st Place
2016
2017
Japan Open Yo-Yo Championship

- DL (2A) Division - 1st Place
2018