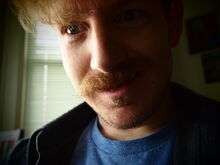 Biography
Spencer Berry, who was originally known as Chasm, was an original member of Duncan Crew World-Wide (2001 to 2008), a member of the Spin Dox and a contributor to Sector Y.
Berry has come up with many innovative original tricks that pushed the envelope of modern yo-yoing.
One of his most famous tricks is "Breath," originally presented in Sector Y's "Wish We Were At Worlds" . He also came up with the original laceration - which has now spun into an entire genre of tricks, some looser interpretations than others.
His maintains his own official website at spencerberry.com
He has judged and demonstrated at [Finnish national contest]. 
He had a legend trading card in 2014, distributed by Yoyoexpert. 
Yo Yos Created by Spencer Berry
Tricks Invented by Spencer Berry
Rancid Milk
Curdled Mayonnaise
The Laceration
Wonder Woman
Rogue
Cataclysm
Enigma
Havoc
Breath
Inhale
Breeze
Shepherd
His tricks can be seen on [Yoyo Tricks], and eventually may be cataloged at the [trick directory].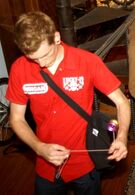 Community content is available under
CC-BY-SA
unless otherwise noted.