The V5 Catch Zone is a structure that separates the yo-yo into isolated parts, so that the inner hubs can spin freely, thanks to an innovative triple bearing set-up. It also widens the yo-yo's profile.
Yo-yos with V5 Catch Zone
Yoyo Miracle Kuyostar
Yoyo Miracle Kuyos God
Team Pre King Soul Caliburn
Team Pre King Tang Sword
Team Pre King Extreme
Ace Yo Kuyostar
YOYO.Y Phantom Trace
YOYO.Y Jet Fire
Yongjun Ground Fire
YoYoFactory Nine Dragons
All the yo-yos listed above are licensed by the inventor and patent owner, Chen Jia Lin, to have this feature.
Videos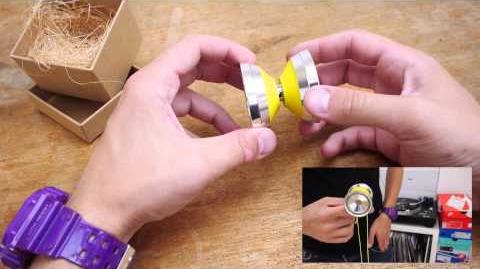 Community content is available under
CC-BY-SA
unless otherwise noted.