The Edge is a yo-yo by YoYoFactory. It was given an early release on May 27th, 2016 at the Bay Area Classic, and the final release date was set to June 3rd, 2016. It is the new signature yo-yo of YYF-sponsored player Evan Nagao.
Description
The Edge boasts a low-edged Step Straight shape not unlike the Protostar, but combined with its bi-metallic composition of aluminum and stainless steel weight rings, it makes for some seriously long sleep times and good stability, especially since it also has a Center Trac bearing equipped to it. Similar to bi-metal yo-yos such as the YoYoJam Phenom, the Edge's weight rings are placed in a midship position, but the rings themselves are put much closer to the outer edges.
Though a lightweight for a bi-metal yo-yo at around 65 grams, the Edge maintains a certain heft to it during play due to its weight distribution.
Later on, YoYoFactory released the Edge 1.5. While the physical measurements are the same, the 1.5 features beefier stainless steel rings for a longer and stronger spin without compromising speed. The rims also make the 1.5 slightly heavier than the original.
Gallery
Video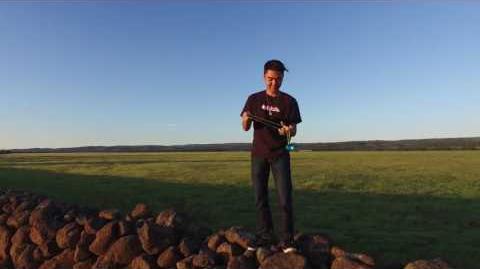 External Links
Community content is available under
CC-BY-SA
unless otherwise noted.